Announcing Kestrel-4
01 Apr 2016
Based on the recent and wild success of the Kestrel-3 home-brew computer project, I am happy to announce my next project for the open computing masses. Say hello to the Kestrel-4.
Specifications
The Kestrel-4 will only slightly be more involved as home-brew projects are concerned. In particular, it will require completely custom FPGA-based circuit boards built around both Lattice iCE40K and Xilinx hardware. But it won't stop there.
I/O Capacity
Support for 65536 I/O channels, each capable of over 1 Tbps throughput.
Individual I/O channels can be bonded together to support higher throughputs.
All I/O channels are backed by lowRISC cores, each with several minion cores dedicated to driving I/O.
Intelligent routing of traffic works around bottlenecks without programmer or user intervention.
Base unit will ship with 512 channels installed.
For those who desire the nostalgia of glass teletype screens, 3270-compatible block-mode terminals will be supported through a forth-coming control interface.
Memory Capacity
ccNUMA architecture with up to 128 independent banks of DDR4 SDRAM memory.
RapidIO interconnects between all banks and processing elements.
Each memory bank supports a 66-bit address space; maximum capacity 9.44 ZB of memory!
Processing Capacity
One PE card Pre-installed with 1024 RISC-V RV128-compatible processors.
Support for up to 16 PE cards, allowing up to 65536 CPUs.
All four modes supported: machine, hypervisor, supervisor, user.
16-cores per processor die, each sporting 8-way superscalar technology.
4GHz per processor for breakneck computational performance.
128K of L1 cache per core, 1MB of L2 cache, and 16MB of L3 Cache.
Operating Systems
Kestrel Forth V4.0 will introduce support for virtual partitions (VPARs), running Linux applications as Forth words.
Licenses for 1-10 users, 10-100 users, 100+ users.
Run trusted applications in a single address space for best performance, or in separate address spaces for maximum security.
Now includes graphical configuration interface.
Supports interactive and batch jobs.
Hardware support for BLAZEMONGER technology!
Intended Application Portfolio
The Kestrel-4 will target financial, insurance, medical, nuclear reclaimation, weather prediction, enterprise file serving, enterprise web cache applications, as well as Minecraft and Crysis.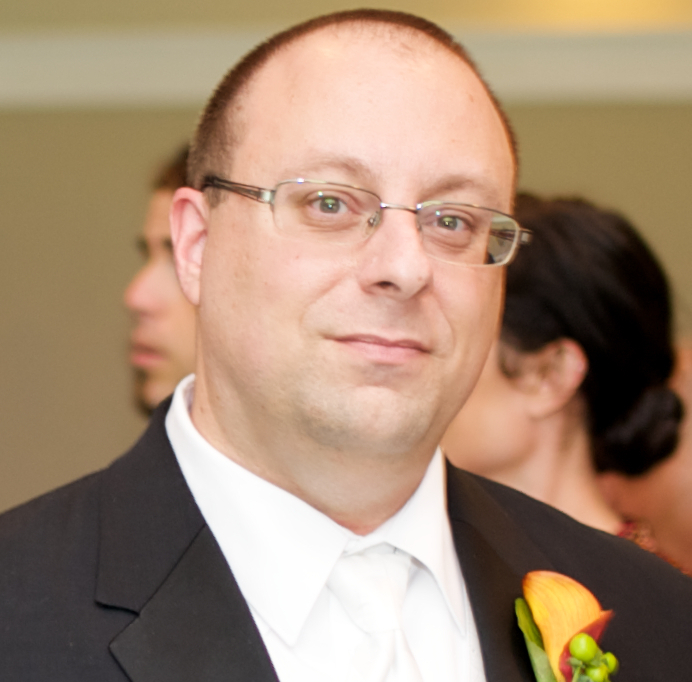 Samuel A. Falvo II
Twitter: @SamuelAFalvoII
Google+: +Samuel A. Falvo II
About the Author
Software engineer by day. Amateur computer engineer by night. Founded the Kestrel Computer Project as a proof-of-concept back in 2007, with the Kestrel-1 computer built around the 65816 CPU. Since then, he's evolved the design to use a simple stack-architecture CPU with the Kestrel-2, and is now in the process of refining the design once more with a 64-bit RISC-V compatible engine in the Kestrel-3.
Samuel is or was:
an amateur radio operator (KC5TJA/6).
an amateur photographer.
an intermittent amateur astronomer, astrophotographer.
a student of two martial arts (don't worry; he's still rather poor at them, so you're still safe around him. Or not, depending on your point of view).
a former semiconductor verification technician for the HIPP-II and HIPP-III line of Hifn, Inc. line-speed compression and encryption VLSI chips.
the co-founder of Armored Internet, a small yet well-respected Internet Service Provider in Carlsbad, CA that, sadly, had to close its doors after three years.
the author of GCOM, an open-source, Microsoft COM-compatible component runtime environment. I also made a proprietary fork named Andromeda for Amiga, Inc.'s AmigaDE software stack. It eventually influenced AmigaOS 4.0's bizarre "interface" concept for exec libraries. (Please accept my apologies for this architectural blemish; I warned them not to use it in AmigaOS, but they didn't listen.)
the former maintainer and contributor to Gophercloud.
a contributor to Mimic.
Samuel seeks inspirations in many things, but is particularly moved by those things which moved or enabled him as a child. These include all things Commodore, Amiga, Atari, and all those old Radio-Electronics magazines he used to read as a kid.
Today, he lives in the San Francisco Bay Area with his beautiful wife, Steph, and four cats; 13, 6.5, Tabitha, and Panther.